HUGGIES, STUDS & PIERCING STUDS FOR FEBRUARY

As we enter the month of love, we're excited to share with you our February drop, featuring a range of huggies, studs, and piercing studs that will surely amp up your style game.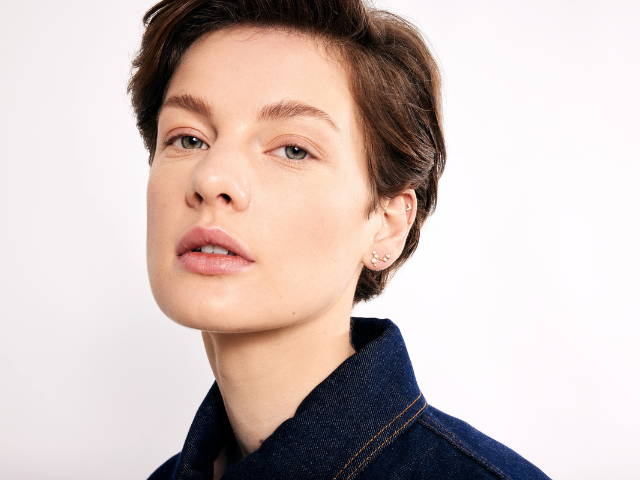 Gold Vermeil and Sterling Silver – The Best of Both Worlds
Our February drop is made of high-quality materials, including gold vermeil and sterling silver, a perfect combination of durability and style. Gold vermeil is a thick layer of gold plating over sterling silver, while sterling silver is a precious metal that exudes luxury and luster. With this combination, our jewelry pieces won't tarnish quickly and will look beautiful on any skin tone.
Hypoallergenic Earrings – Say Goodbye to Irritation
One of the main concerns people have when it comes to wearing earrings is the risk of developing allergic reactions. That's why we made sure that all of our February drop earrings are 100% hypoallergenic, making them safe to wear for anyone, even those with sensitive skin. Our earrings are nickel-free, cadmium-free, and lead-free, ensuring that they won't cause any adverse reactions, making them safe for initial piercing too.
Huggies and Studs – The Perfect Everyday Earrings
Our NEW Ear Stories Drop includes a range of huggies and studs that are perfect for everyday wear. Huggies are earrings that sit closely to the earlobe, while studs are small earrings that sit on the earlobe. Both styles are perfect for any occasion and can be dressed up or down depending on your outfit. With our huggies and studs, you can effortlessly exude a touch of elegance to your everyday look.
Butterfly Studs and Piercing Studs – A Match Made in Heaven
The new collection also features butterfly studs and piercing studs that are perfect for any style. Butterfly studs are perfect for adding a touch of femininity and elegance to any outfit, while piercing studs are great for anyone who has recently had their ears pierced. Our piercing studs are safe for initial piercing, ensuring that they won't cause any irritation or discomfort to your newly-pierced ears.
Double Stud Earrings – The Ultimate Statement Piece
We have introduced a new double stud earring, the Super Rosie, that is perfect for anyone looking to add a bit of edge to their style. Double stud earrings feature two studs that are connected by a chain or bar, adding an extra element of fun and edginess to your look. They are perfect for anyone who wants to make a statement with their jewelry and show off their unique style. Wear it with the Gatsby huggie for a touch of opulence.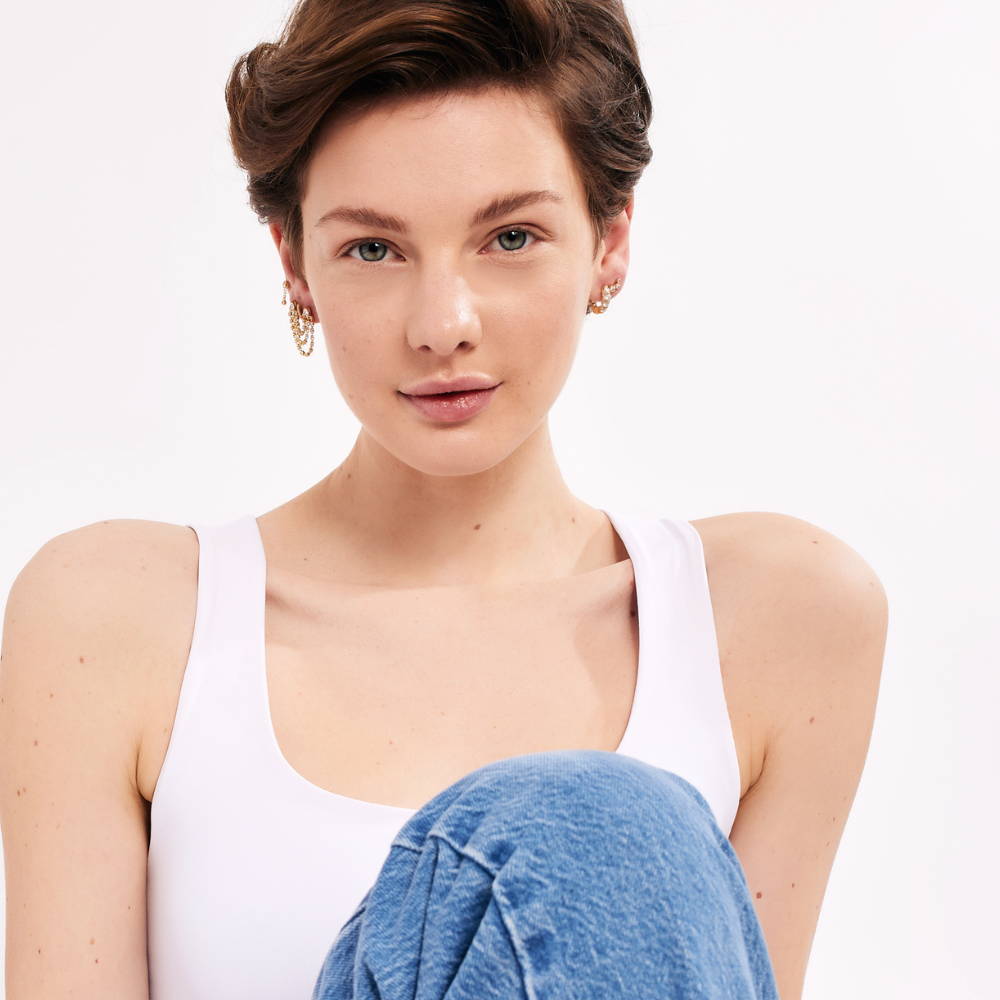 Available to Shop Now with Free Shipping – No Excuses
The new drop drop is available to shop now, and we are offering free shipping on all orders over 90€, making it even easier for you to get your hands on our latest collection. Our pieces are available at reasonable prices, so you won't have to break the bank to add a touch of style to your everyday outfits.
In conclusion, the latest Ear Stories drop offers a range of huggies, studs, and piercing studs that are perfect for any occasion. Our jewelry pieces are made of high-quality materials like gold vermeil and sterling silver, and they are 100% hypoallergenic, ensuring that they are safe for anyone to wear.
Whether you're looking for the perfect everyday earrings, an elegant touch to your style, or a statement piece to add to your jewelry collection, our February drop has got you covered. So why wait? Shop now and add a dose of style to your look with our huggies, studs, and piercing studs, all available for purchase with free shipping.